Zora Janžekovič is a great star of medical science. Her innovative method of treating severe burns has saved many lives by dramatically reducing infections and hospitalization times. Because her method has become the standard for treating deep third-degree burns, Medscape has listed her among the "25 most influential doctors of the 20th century". But despite her great accomplishments, which in Slovenia are hard to find parallels in any other scientific discipline, she died at the age of 96 almost unknown to her fellow compatriots.
From 1968 to 1984, Zora Janžekovič hosted more than 200 leading surgeons from all over the world at the Burns Department of Maribor Hospital, who came to learn her highly successful new method of treating severe burns. Through hard work, courage and perseverance, she has shown that it is possible to achieve cutting-edge scientific achievements even in ill-equipped facilities, with almost no resources or support. Although she made groundbreaking medical discoveries while working at a hospital in Slovenia, she is still virtually unknown to the local public.
Getting to medical school by selling apples
Zora Janžekovič was born on 30 September 1918, a few weeks before the end of the First World War, in Slovenska Bistrica, where her father was a teacher. The family of three sisters and one brother first lived in the town and then moved to a farm in the nearby village of Ritoznoj. Although the period between the two world wars was difficult, she had fond memories of her youth.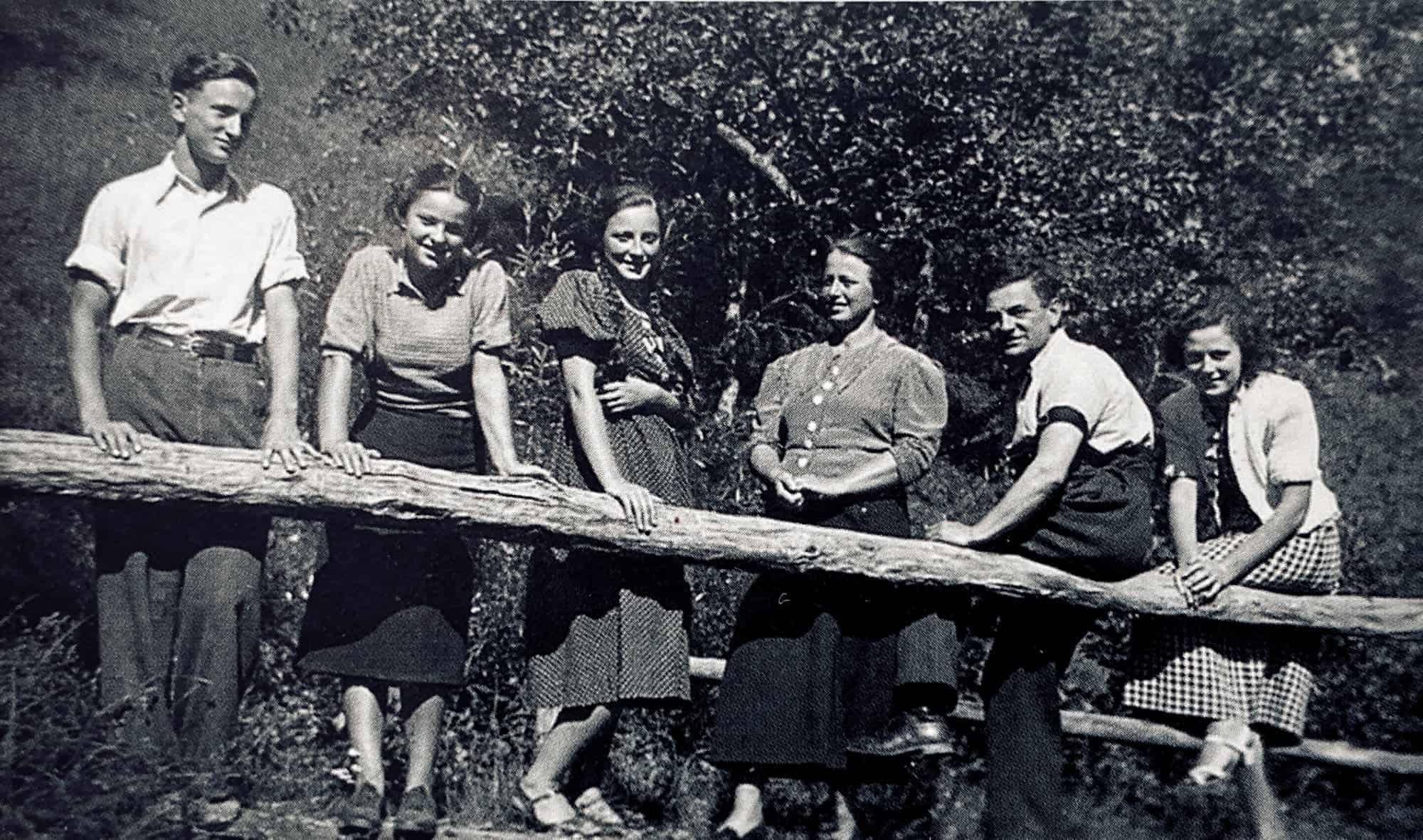 As a child, she wanted to be a singer, but after watching a local doctor at work, she was so impressed by him that she decided to study medicine, a rather unusual choice for a girl at that time. Medicine was male-dominated, and the few female doctors were treated very patronizingly.
As there was no full medical studies in Ljubljana, she decided to go to Zagreb. In addition to the appropriate prior education, there was also a relatively high enrolment fee, which the family could not afford at the time. Since Zora was firmly convinced that she wanted to become a doctor, she planned to earn money by selling apples from the farm.
She lined the cart with straw, loaded it with 200 kilos of the most beautiful apples, covered them with a blanket, harnessed a mare and drove to the neighboring village where the fruit was being bought. Unfortunately, the shop owner told her that due to the abundant apple harvest, they were no longer buying apples. But the young girl, in tears, began to explain that she needed money to study medicine. Because she persisted and refused to be pushed away, the shop owner bought the apples anyway, thus enabling her to go to medical school.
Studying medicine in Zagreb just before World War II
When she arrived at university, she was impressed by Zagreb as a city and by the professors who lectured her. For the next few years, her studies went well, but were interrupted by the outbreak of the Second World War. At the beginning of the war, she returned home to her farm, which was under German occupation.
Many Slovenes were displaced by the occupiers to Croatia and Serbia, and some were sent to concentration camps. Her brother Boris was arrested by the Germans, who suspected him of being a communist. Unable to prove anything, he was released, but then mobilized in the German army and sent to the Russian front, where he was wounded.
Zora was warned by a friend, a medical student, that it was very likely that her name would also be on the deportation list. She then decided to leave the farm and go to Croatia under the pretext that she had to drop out of her studies. She than started working in a hospital in Varaždin, where she gained a lot of experience and, among other things, developed a passion for surgery.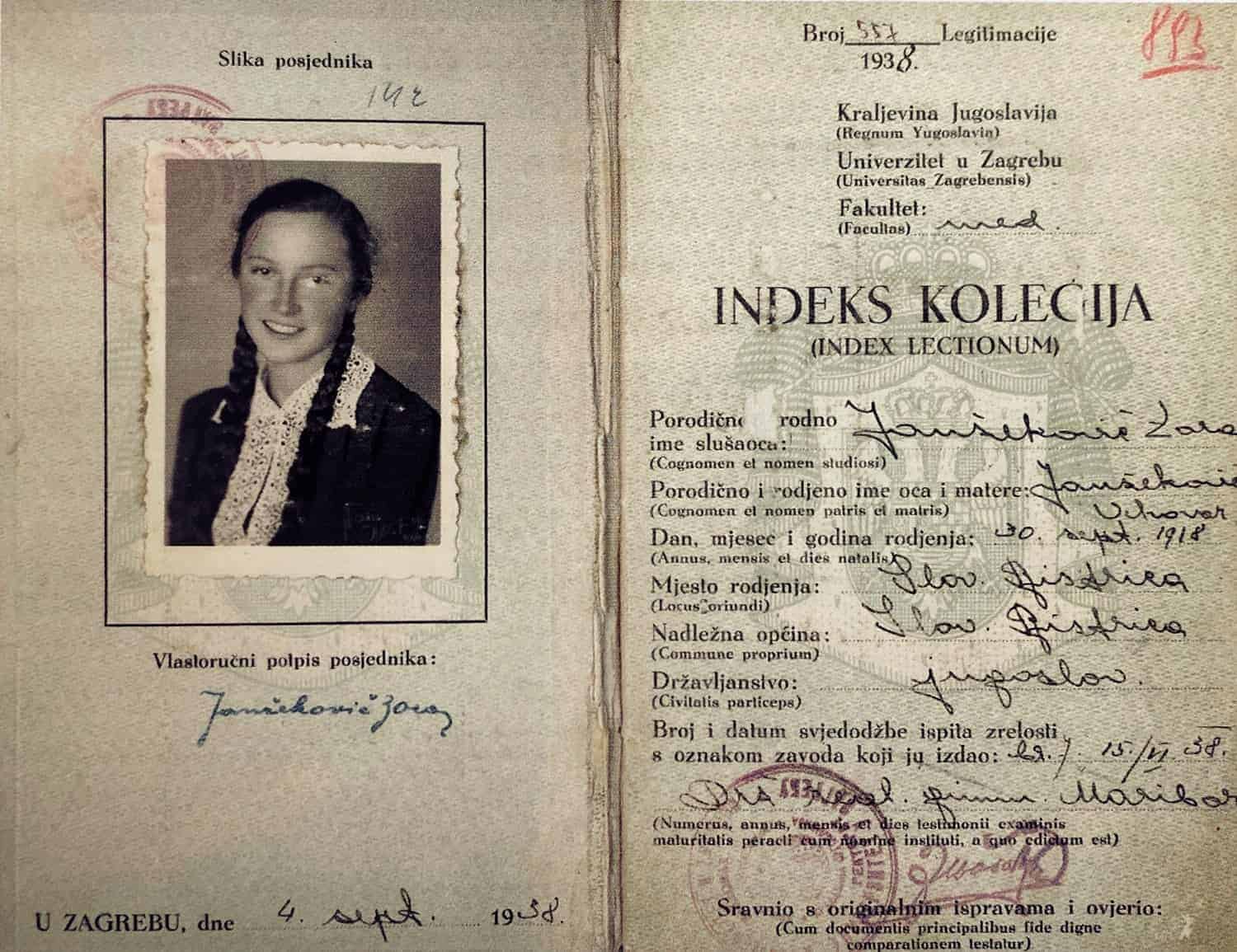 While she was studying before the war, she fell in love with Basil Baricy, a young doctor from Ukraine who had studied medicine in Vienna and Zagreb. They worked together in Varaždin during the war, and he often accompanied her when she met secretly with her family near the border. Unfortunately, Basil, her great student love, was shot dead without trial by the new Yugoslav authorities immediately after the war.
Her brother Boris, who was forcibly mobilized, also never returned home after the end of the war. Later, with the help of acquaintances who gave her access to Yugoslav archives, Zora found out that her brother had returned to Trogir with other forced mobilisers after the liberation from France, but that he too had probably been shot in the nearby forests. It was reportedly fatal for him to serve as a German soldier in Yugoslavia for two months. By a strange twist of circumstances, many years later his name found its way onto the memorial to the fallen partisans in Slovenska Bistrica.
The difficult path to specialisation in surgery
After the war, Zora's family lost most of their farmland due to agrarian reform. Her father contracted pneumonia shortly afterwards and died of complications at the age of 50. Despite the sequence of tragic events, Zora finished her medical studies and became a doctor. She first worked in youth work campaigns around Yugoslavia and then in a hospital in Maribor.
Shortly after she arrived at the hospital, two patients died during a relatively simple tonsillectomy. A subsequent investigation revealed that one of the nurses had mistakenly prepared the wrong anesthetic and then, in the general confusion, covered up the evidence of the mistake. The incident shocked the young doctor and had a significant impact on her attitude towards her patients. Later, she demanded the highest standards of safety and accountability from her staff and colleagues, and she did not back down.
As a young doctor, she waited several years to be allowed to specialise in surgery. As the leading surgeons in Ljubljana at the time were convinced that this work was not suitable for women, she almost gave up, but finally got an invitation to specialize in the then very busy field of plastic surgery. Despite her dedication, she was initially ignored by her mentors, but eventually gained their trust and received a special commendation at the end of her specialization.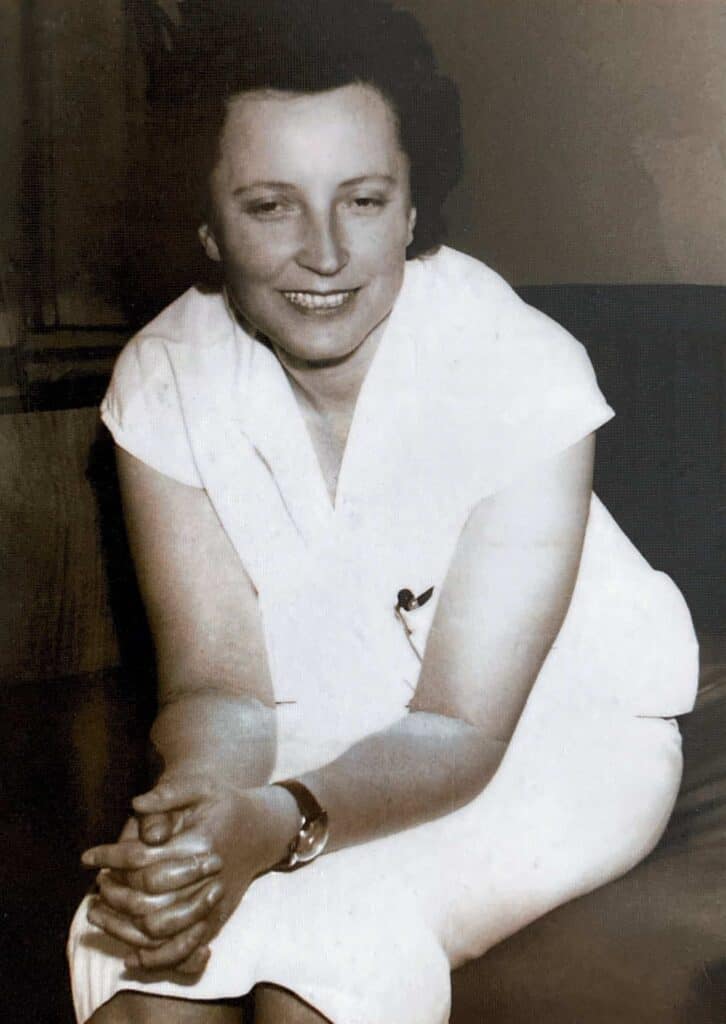 Inventing a new method of treating severe burns
When she returned to Maribor, she opened a new department for burns, which had previously been treated in dermatology. Using the minimal equipment, she had collected from the hospital, she set up an operating theatre in a former bathroom and started treating patients. The doctrine at the time was to minimize surgical intervention on burns and, above all, to wait for the wounds to heal on their own. But infections and prolonged healing led to high mortality rates and severe suffering for patients.
Zora Janžekovič came up with the idea that she could speed up the healing of burns and prevent infections by surgically removing dead tissue and covering the wound with skin taken from other parts of the body or from donors. This procedure was contrary to the accepted doctrine at the time, but given the situation at the hospital, she felt that the idea should be put into practice.
At first, she was scared of removing dead tissue from burns, as she had no sense of how much tissue she could cut without causing further damage. But it quickly became clear that surgically treated wounds heal much faster and are less prone to infection. With further research, she was able to develop a method of removing dead tissue and transplanting healthy skin, so that severely burned patients had a much better chance of survival and rehabilitation.
She also quickly realized that she would not be able to convince colleagues around the world of the success of her new treatment method unless she had all her interventions carefully documented. Convincing the medical community that she was right, even though she came from a small unknown hospital and not from one of the most famous hospitals in the world, was no easy task. She had to present very good arguments and defend them successfully.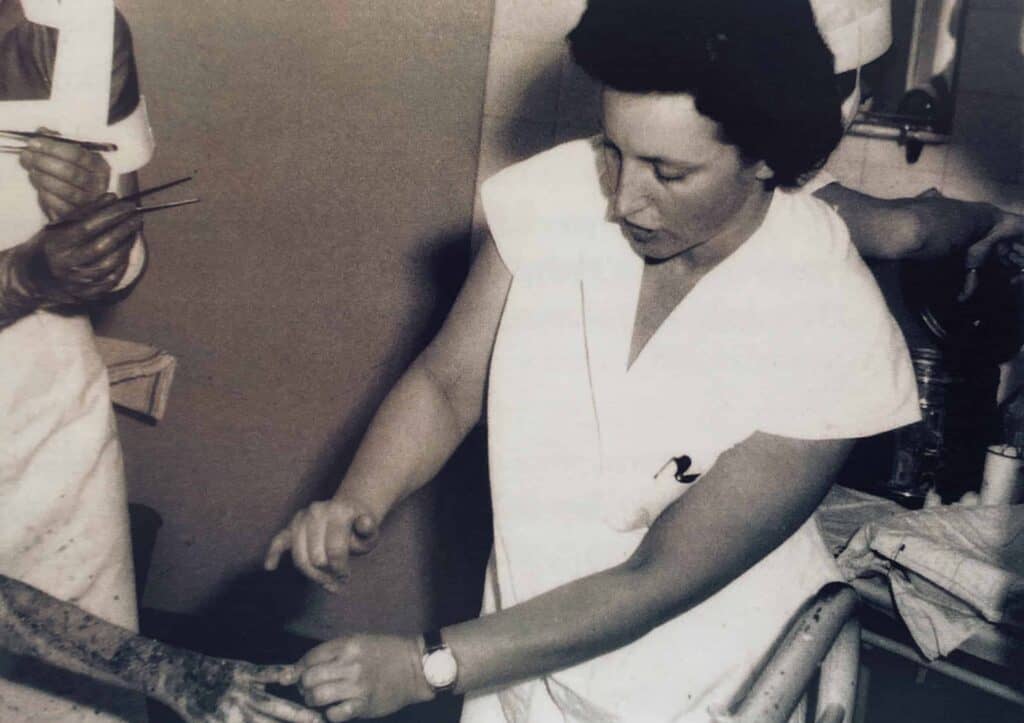 A new method has impressed surgeons worldwide
The news of her success in treating severe burns was first spread around the world by fellow plastic surgeons in Ljubljana. As early as 1962, she was visited in Maribor by a burn surgeon from the USA, and later by the Secretary General of the World Burn Association. But surgeons around the world were skeptical about the supposedly revolutionary approach of an unknown doctor working alone in a small town behind the Iron Curtain.
The breakthrough into the international arena came in May 1968, when the International Congress of the Society of Plastic Surgery was organized in Slovenia. Zora Janžekovič gave a well-received lecture, presenting her carefully documented treatment of 1330 patients with burns of various degrees, accompanied by photographs. She also showed a film in which she presented her surgical approaches. Her thesis was that infections are usually the result of inadequate treatment of burns, rather than contamination of the wound from the surrounding area.
In the following years, surgeons from all over the world came to Maribor and Zora was invited to lecture at many surgical congresses around the globe. Her innovative treatments have saved many lives by dramatically reducing infections, hospitalization times and mortality. Towards the end of the 20th century, her method became the standard in the treatment of deep third-degree burns.
One of the world's most influential doctors is almost unknown at home
Zora Janžekovič was very demanding of her staff and colleagues, which led to criticism from younger doctors that she was too strict. Some colleagues avoided working in her ward, probably because treating severely burned patients was extremely stressful. Eventually, her critics got to the point where the hospital started to take away her powers. When she returned from a congress in 1984, she learned that a new burns ward had been opened at the hospital while she was away. This was too much for her, so she retired.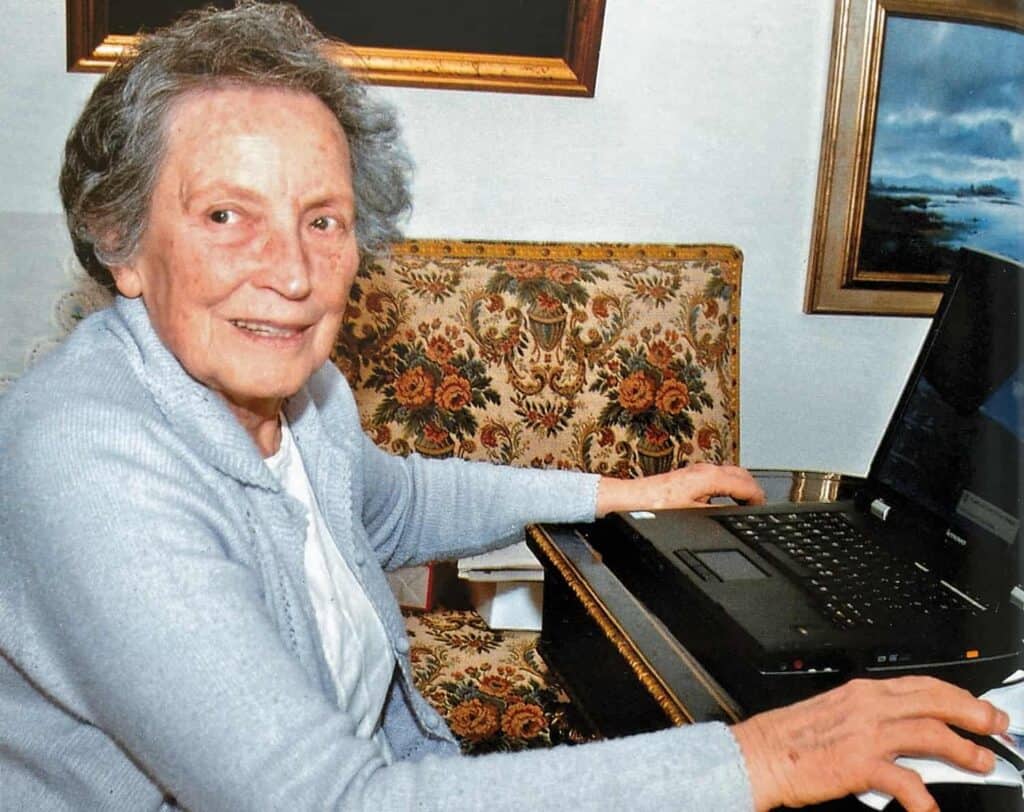 She spent most of the following years in her country house, which she built in Pohorje with the help of her architect sister. She lived to a very old age, passing away on 17 March 2015 at the age of 96. Before her death, she received several awards, but she did not receive the recognition she wanted from the professional and lay public at home.
This is how she summarized her work in December 2009 in the conclusion of her book How It Was:
"Faced with the high number of burns and the suffering of patients, not knowing what was happening internationally in the field of burn care, I had to decide what to do. But what? … So, in 1959, we started experimenting. The very first experiment was a success. In 1961, we started routinely operating on all deep burns. With the dedication of the whole team, we operated on 1,300 patients by the time of the congress in Maribor in 1968, proving that early surgical therapy was possible and successful, and that my claim that the infection was the result of improper treatment was justified. In the world's major medical centres, with the help of high-performance laboratories, our achievements can only be confirmed. Today, early surgical therapy is the standard for treating burns all over the planet. …
But what was the price?
I was a monster that was impossible to work with;
I was the first swallow, which does not mean spring yet;
I was a phenomenon who tackled the problem of burns with my bare hands in impossible working conditions;
I was a crazy woman from Yugoslavia who dared to operate on burns;
I was a genius because I did it all;
I was a burn icon, because no burn paper starts without mentioning my name in the introduction;
… But really I just wanted to help patients."
Today, Zora Janžekovič may appear on the list of the 50 most influential doctors of all time compiled by an American physician, but in Slovenia, hardly anyone knows about this outstanding surgeon and scientist.
Sources
Marija Trop, Clemens Schiestl: Zora Janžekovič. Z britvijo na sam vrh opeklinske kirurgije. Celovec: Mohorjeva družba, 2009.
Zora Janžekovič, Irena Majcen. Kako je bilo. Slovenska Bistrica: Zavod za kulturo Slovenska Bistrica, 2010.
Zora Janžekovič. 2008. "Once upon a Time … How West Discovered East". Journal of Plastic, Reconstructive & Aesthetic Surgery 61 (3): 240–44. https://doi.org/10.1016/j.bjps.2008.01.001.
Veljko Vlaisavljević. "Zora Janžekovič". chapter in a book Osebnosti slovenske medicine (ed. Mateja Ratej). Založba ZRC, 2020.